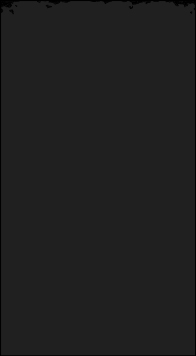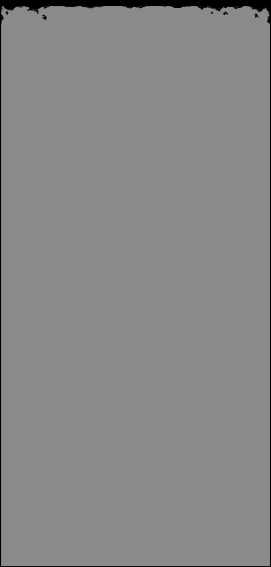 WHO WE ARE
Flagship Eclipse is a detachment of the 501st Legion. The primary goal of the detachment is to promote and support costuming for characters found in the Star Wars Expanded Universe. This includes characters from the Star Wars comics, books, cartoons and games. The Flagship Eclipse Detachment focuses on Sith, Darkside Adept, and Denizen characters which are not covered by any other detachments within the 501st. Expanded Universe officers, royal guards, troopers and bounty hunters are represented by their respective detachments.
Our forum has been designed to provide information and assistance to costumers who are working on Expanded Universe costumes. The forums are open to the general public, although there are also private areas designated for members of the Detachment and the 501st Legion.
Needs text here...
Maybe a list of costumes covered by the Flagship?
Any better ideas?

The 501st Legion is a worldwide Star Wars costuming organization comprised of and operated by Star Wars fans. While it is not sponsored by Lucasfilm Ltd., it is Lucasfilm's preferred Imperial costuming group. Star Wars, its characters, costumes, and all associated items are the intellectual property of Lucasfilm. ©2010 Lucasfilm Ltd. & ™ All rights reserved. Used under authorization.
501st LEGION
DETACHMENTS
[AT-AT and AT-ST Drivers]
[Snow Troopers]
[Bounty Hunters]
[Clones]
First Imperial Stormtrooper Detachment
[Stormtroopers]
[Imperial Gunners]
[Officers / Crew]
[TIE Pilots]
[Tusken Raiders / Jawas]
[Sandtroopers]
[Biker Scouts]
[Film Canon Sith Lords]
[Royal Guards]
[Special Operations Troopers]
501st APPROVED COSTUMES
The following Expanded Universe characters are represented by the Flagship Eclipse Detachment.
Arica (Mara Jade in Disguise)
Asajj Ventress
Brakiss
Clone Emperor
Darth Nihilus
Darth Krayt
Darth Maladi
Darth Nihl
Darth Revan
Darth Talon
Darth Traya
Dark Force Witch
Guri
Lumiya
Mara Jade
Maris Brood
Prince Xizor
Savage Opress
Senator Viqi Shesh
Sith Acolyte
Sith Witch
Starkiller
Viqi Shesh
Visas Marr
FLAGSHIP ECLIPSE
OFFICERS
Detachment Leader
Thomas Spanos
"The Clone Emperor"
Executive Officer
Membership Officer
TBD
Webmaster
TBD


HOW TO JOIN
In order to become a member of the Flagship Eclipse Detachment, a costumer must be a member of the 501st Legion. They must also own an Expanded Universe costume which is represented by the Flagship Eclipse Detachment, and they must be registered on the detachment forum.
If you are a 501st member who also qualifies for membership in the Flagship Eclipse Detachment, please post a request for membership here.


WHAT IS THE
501st LEGION?
The 501st Legion is a Star Wars fan club dedicated to celebrating the Star Wars universe through costuming; specifically the costumes and characters of the stormtrooper and other Imperial forces, as well as non-affiliated villains and denizens. The Legion is an all-volunteer organization formed for the express purpose of bringing together costume enthusiasts under a collective identity within which to operate. The Legion seeks to promote interest in Star Wars through the building and wearing of quality costumes, and to facilitate the use of these costumes for Star Wars-related events as well as contributions to the local community through costumed charity and volunteer work.
The Legion recognizes it holds no claim over the costumes and characters it portrays, and that their use is a privilege extended by Lucasfilm Ltd. (LFL). The members of the Legion acknowledge and accept that while in costume, we represent the Star Wars brand and will do so professionally and responsibly at all times.
The text shown above is an excerpt from Article 1 of the 501st Legion Charter. The complete Legion Charter is located here.




APPROVING
NEW 501st COSTUMES
In order for a new Expanded Universe costume to be approved, the following conditions must be reached:
* The costume must represent a Star Wars villain which comes from LFL approved sources. Fan creations and custom designs are not allowed.
* The costume must have full body reference images which show both the front and the back of the costume.
* A complete and accurate costume must be created which matches the reference images. This costume will be presented to the Legion Membership Officer along with the reference images for approval consideration.
Official information about new EU approvals can be found on the 501st website, here.
501st COSTUME STANDARDS
In order to maintain a high level of costume quality and accuracy, the 501st Legion makes use of costume standards. These standards detail the elements that are required for each costume before it can be approved for 501st membership. Be sure to read the standards when you start a new costume!